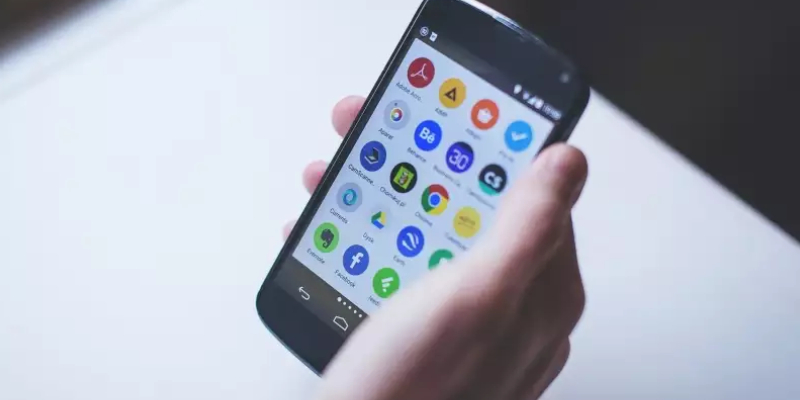 Need help around the house? There's an App for that! With many of us having Smartphones developers have come up with creative and helpful applications to simplify tasks and make things easier around the house. Here are 4 fantastic Smartphone Apps that you should download to help around the house.
Dryer Bro: Dryer Bro is new iPhone App that just recently launched that eliminates waiting in line to do your laundry. This cool new App lets those that you know when your laundry is done. Be it your Bro's, your room-mates, your family members, or whomever, simply set your phone on the dryer, start the dryer, then start the App. Dryer Bro works by using the accelerometer in your phone to sense vibration. When the dryer stops vibrating the App detects your laundry is done and fires off a text, email, or makes phone call to the next in line to do laundry. This very cool and time-saving Application is worth a try and a download on your phone. Dryer Bro is a Free App that is available in the App Store
A Level: A Level is exactly what it sounds like, a Level, for your phone. App Developer, Posimotion, developed this cool and handy App to have on your iPhone that produces a virtual level. Have you ever been hanging a picture or even installing a washing machine and needed to make sure that it was level. A Level is your answer and can help with anything in need of alignment. This app includes Calibration, an Inclinometer, a Ruler and Much More! This App costs $0.99 and is available in the App Store.
HomeLogic Mobile Control: This Home Control Interface is an incredible Application that gives you access to your Home System's locally and via the internet. Have you ever forgot to turn the lights off in your house or wanted to adjust the A/C on a hot day so that it's cool when you get home? Well you can with the HomeLogic Mobile Control. HomeLogic provides sophisticated control solutions for your home theater, whole-house audio, security, climate, lighting, video cameras, irrigation, pool/spa and more! HomeLogic Mobile Control is a Free Application that is available in the App Store.
LG THINQ Technology: Earlier in the year at the 2011 CES Show in Las Vegas, LG Electronics unveiled their new line of Appliances equipped with the company's LG THINQ smart technology. While that may be old news, the news for now is that with this technology you can sync your Smartphone to your Appliances and manage your Washer, Dryer, Refrigerator, and Oven. With this technology, the Smart Diagnosis will make you aware on your mobile device if anything is wrong with your Appliances. You also have the ability to control cook time, wash cycle, and Refrigerator temperature all from your Smartphone.
This Application does come with a price, and that's purchasing new LG Appliances that contain the LG THINQ Technology. To learn more, visit the LG Newsroom.
Do you have Applications downloaded on your phone that you use for tasks or to keep track of time at home? We'd love to hear what you've found useful and beneficial. Post a comment below and share what Apps are making things easier around the house for you.