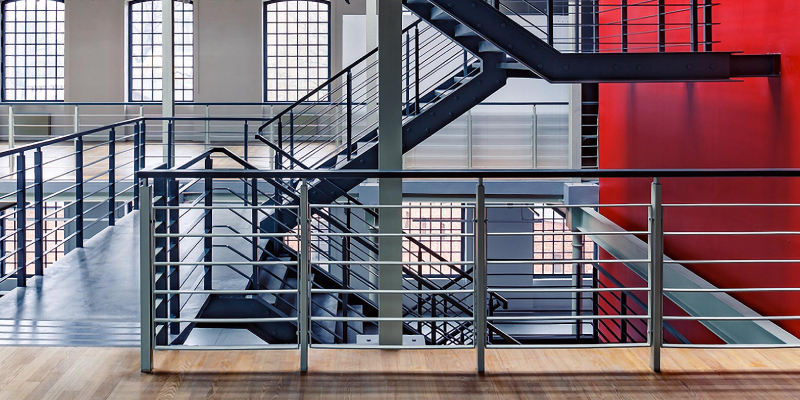 If you are new in the interior world and you are wondering which railing will suit your office best, then the best recommendation one is the Steel Railing. The metal railing Singapore is becoming increasingly popular for its look, durability, and many other features. In short, it is becoming a trend in the modern office to present a look of a masterpiece while sidelining the traditional railings.
If you are new and finding it a bit difficult to accept the steel railings, then take a closer look at the following benefits. This will surely convince you to choose steel railings for your office.
Durability is the biggest strength of Steel Railing
The best part about steel railings is its durability and strength. Since it is modeled with stainless steel, one can be assured that it will not break or snap anytime soon in the future. No matter what happens, you can be sure of its look as it will show no sign of damage. An office is a place of continuous activity and there will be times of railings being hit by furniture or anything related. You can be sure of being it damage-free whereas it is not the same in the case of other railings. For instance, a wooden railing will show damage signs clearly with blunt objects and scratches, and it also requires maintenance. But steel railings are here to stay forever giving no worry about its maintenance.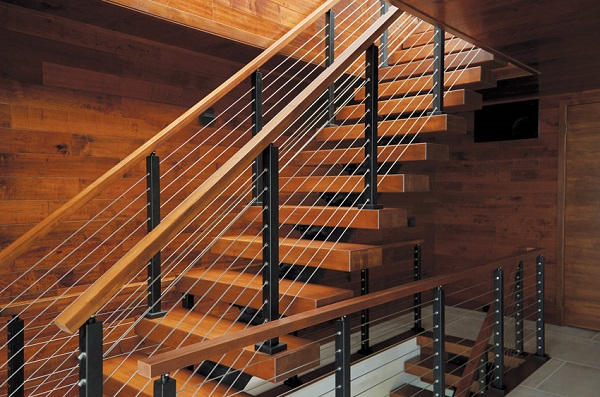 Aesthetics is another popular reason to choose for office space
There are many reasons, most of the office owners choose stainless steel. But the most common and the preferred choice are for its unique appearance and stylish design. There is a particular design element that is connected with stainless steel making it look stylish and beautiful. If you are planning to give your office space a look of contemporary or modern, then you can in no way ignore the steel railings. They present a subtle look and at the same time an elegant touch that comes naturally with this décor. The steel railing changes the look of the whole office making it a piece of a complete modern masterpiece.
Steel Railings are easy to install
The next supreme part about steel railings is the easy installation process. The fixtures are very easy and simple and are completed in a short period of time. This makes it convenient for the workers to carry on their work without much disturbance. Therefore, the work in the office is not slowed down just because of the railing fixtures.
Keeping aside the installation process, the steel railing also is beneficial because of its affordability. At first, it saves you from spending loads of money on types and varieties, and then saves your hard-earned money from the installation fees and finally the maintenance cost. All it needs is a perfect cleaning solution to keep it brand new for the future ahead. The steel railing can simply be cleaned with just a cloth to remove dirt, dust, smudges, and smears that've been collected over time.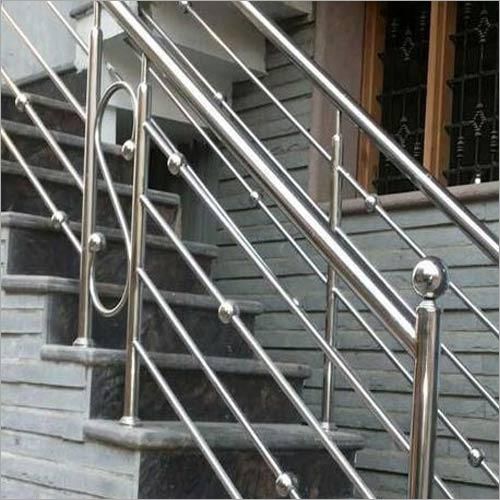 Security
The prime purpose of hand railings is for security reasons. The designs and other related things are secondary, but the most important feature is it must protect from possible dangers. For instance, a glass railing is a popular and modern choice for railings. But when it comes to security reasons, there are more chances of damage and mishap. Hence the steel railing will play its role best in security reasons.
Earlier steel was limited only in cookware and machinery because it was popular for its rough handling, durability and resisted corrosion. But it slowly was experimented with other designing features and now, it has become a very important part of the designing world. The latest to get it attached in the interior world is in the railings offering a modern and sleek design. The best part about the steel railing is it has the ability to merge into all kinds of other railing materials. The most common one is wood. It presents a dynamic combo especially when the steel rails are attached horizontally. These kinds of steel railings give an office a modern look which cannot be achieved by any other railing materials.
Check Out – To know more about the modern renovation tips of stainless steel railing system for office.